Challenging Evidence In A Las Vegas Nevada DUI Case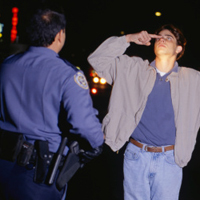 On the surface level, it might look like the evidence in your driving under the influence (DUI) case proves your guilt. For example, perhaps you have failed your field sobriety tests and you produced a breath test result that showed a blood alcohol level of 0.08% or higher. This, however, does not necessarily mean you are actually guilty of DUI. There are a number of things that can make evidence flawed and of no use in the courtroom. There might be errors with how the test was administered, how the testing equipment was maintained or even how the officer stopped you in the first place.
When you bring your Las Vegas DUI case to me, Gregory D. Knapp, ESQ., I can thoroughly analyze every detail associated with the evidence that is being used against you. Because I am a former prosecutor, I have inside knowledge of what types of flaws I should be looking for. I am a Las Vegas criminal defense attorney who is ready to fight for your freedom!
Ask the Right Questions about the Evidence:
There are a number of questions that need to be asked when assessing the validity of DUI evidence. Some of these include the following:
Was the breath test, blood test or field sobriety test properly administered?
Had the breathalyzer been properly calibrated?
Were the blood samples from the blood test properly labeled and stored?
Are there any indications of errors by testing lab personnel who handled your blood samples?
Was the field sobriety test conducted in a reasonable location, such as in a place with level terrain?
Did the driver have a physical or medical condition that could have led to poor performance on a field sobriety test?
Are there conflicts between the officer's reports and his or her testimony?
Did the officer actually have enough probable cause to pull the driver over and test for impairment?
These are just some of the many areas I explore when I am handling a DUI case. There are also other factors that could be important to consider when I am working on your defense. I have been serving as a lawyer in the Las Vegas criminal justice system since 1998, so you can trust that I have the experience you need. Contact our Las Vegas DUI defense lawyers for high-quality legal representation!